Restorative Chemical Peels in Boardman, OH
Our chemical peels include a double cleanse, extractions if necessary, degreasing, peel application, and the application of serums, hydrators, moisturizers, balms, and SPF as needed. We offer peel options designed for multiple areas of the body, including the face, neck, chest, back, and hands. Encouraging cell turnover is a great way to ensure overall skin health and to see added benefits from other skin treatments.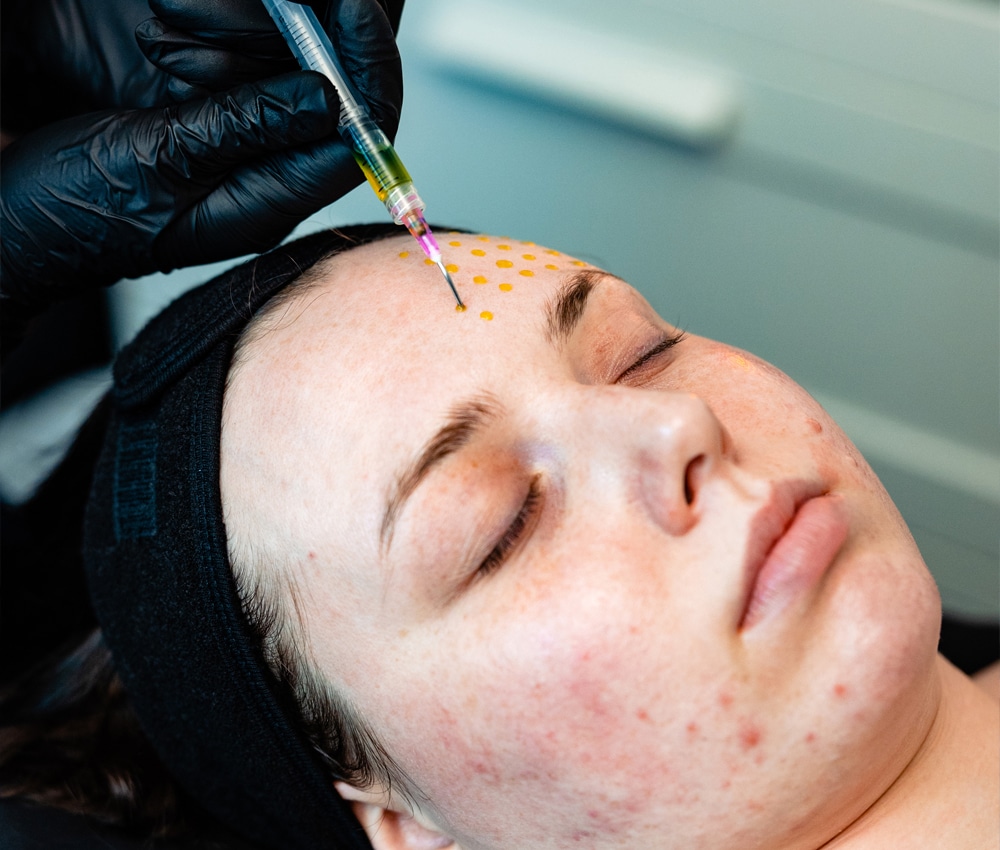 Discover the Benefits of Skin Resurfacing
While natural cell turnover occurs about every 27 days, this process slows over time as we age, and it may not naturally be as effective as we'd like. Fine lines, sun damage, and clogged pores can all persist in spite of this cycle, which can be both frustrating and detrimental to our self-esteem.
At The Skin Suite, we're experts in combatting these issues. Our chemical peels are designed to promote healthy cell growth and stronger, more improved skin. A superficial peel provides you with a gentle, thorough skin refresh, while our stronger peels offer more intense results. All of our options leave you revitalized with a natural glow. Your skin will require a bit of time to heal, so speak with one of our estheticians to determine how far in advance you should plan your peel if you have any special events coming up.
Answers to Your Chemical Peel Questions
We love to take our processes slow and easy in order to build natural tolerance in the skin. Peels are not one size fits all, which is why we have special varieties to suit all concerns. Superficial peels are also a great, no-downtime way to acclimate your skin to a stronger treatment. They help improve texture and tone while making your skin soft and adding a natural inner glow!
We recommend that you not exfoliate before your appointment and that you stay hydrated ahead of time. Please consult with your physician if you have any health concerns, or contact our office if you have any questions about our peels.
This innovative treatment is a peel that dissolves bonds between cells to carefully exfoliate the top layer of skin, revealing the smooth, glowing layer underneath. While exfoliating the skin surface, it also stimulates the production of collagen and elastin—two of the primary proteins responsible for youthful-looking skin.
BioRePeel is a TCA 35% chemical peel that provides BIOstimulation REvitalization PEELing. Biostimulation amplifies the fibroblasts to significantly improve the texture with instant results. Revitalization is responsible for healthy skin formation. Peeling provides skin renewal. To achieve all of these, the peel contains a blend of the following:
TCA 35% to improve skin texture, scars, and pigmentation
Salicylic acid to decongest the pores & help with excessive oil
Tartaric acid to brighten the skin
Lactobionic acid to ensure better intercellular metabolism
Vitamin C to provide antioxidant effect and strengthen the capillaries
Amino acids & Vitamin B2 to revitalize and stimulate the formation of new healthy cells
This pharmaceutically developed mix of vitamins and amino acids stimulates new skin growth while mitigating UV damage as well as fading scarring and the effects of fine lines and aging. Besides having anti-aging and refreshing effects, it is perfectly suitable for problematic and acne-prone skin.
This innovative formula is capable of removing blockages in pores and deep blackheads that are not reachable through regular facial treatments. BioRePeel's antibacterial effect also helps with acne and complications associated with it. Expect to book 3-5+ treatments performed every 7-10 days according to your specific treatment plan.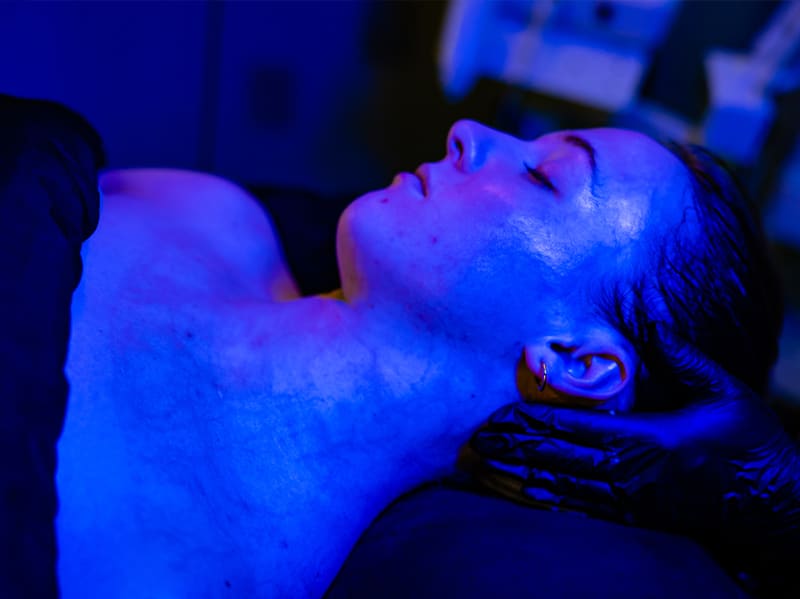 Elevated Exfoliation & More
Discover a Deeper Cleanse
Revitalize your appearance with a gentle yet powerful chemical peel. These treatments are designed to cleanse and refresh your skin, leaving it nourished and glowing. The best results will develop over the course of a few days and will depend on your skin type.
You'll love the elimination of dullness and the health benefits you're bound to see as the lasting results of your peel kick in. With our custom product application, including moisturizer and SPF, your skin will have the support it needs to reach your skin goals. Don't wait to discover a deeper refresh and a brighter complexion—book your appointment today!