Bask in Our Infrared Saunas in Boardman, OH
Our saunas are designed to be enjoyed by any guests—especially those aiming to improve overall health and wellness. Guests who are experiencing acne benefit highly from this treatment because of the immune, detox, antibacterial, and relaxation benefits of infrared saunas. See some of the top infrared sauna benefits explained below and get ready to feel balanced and relaxed.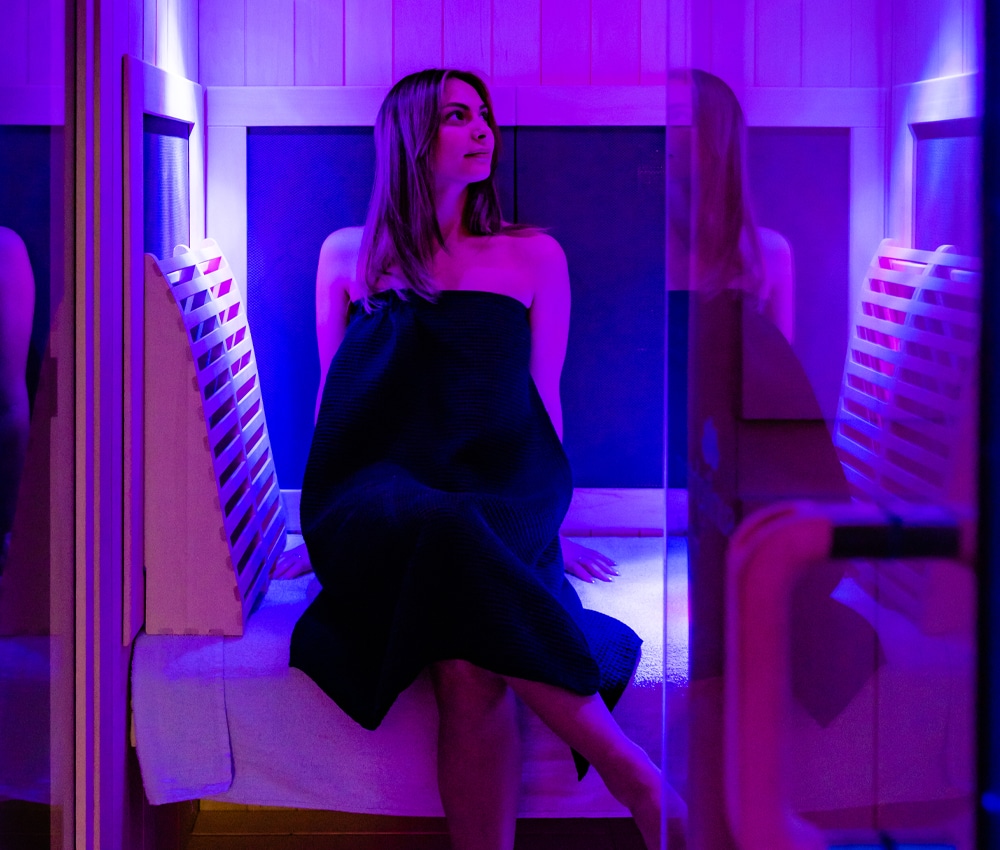 Discover the Benefits of Sauna
Using the sauna before your facial treatment is a perfect way to relax the body, prep the skin, and extend your time at The Skin Suite. After your sauna is complete, we will show you to your facial room, deeply cleanse your skin, and finish your treatment off with serums, mists, balms, moisturizers, and sunscreens to set your skin up for the results you are looking for. We do not recommend it for after a facial treatment, as you will sweat out all of the nutrients we are infusing into your skin. Add a sauna on the same day as your facial treatment for the special price of $15.
Infrared sauna sessions are 30 minutes to 1 hour. Check our booking website or the menu below for 1-, 3-, and 6-month sauna passes, as well as a new guest offer. We do not recommend the infrared sauna for use while pregnant.
Answers to Your Sauna Questions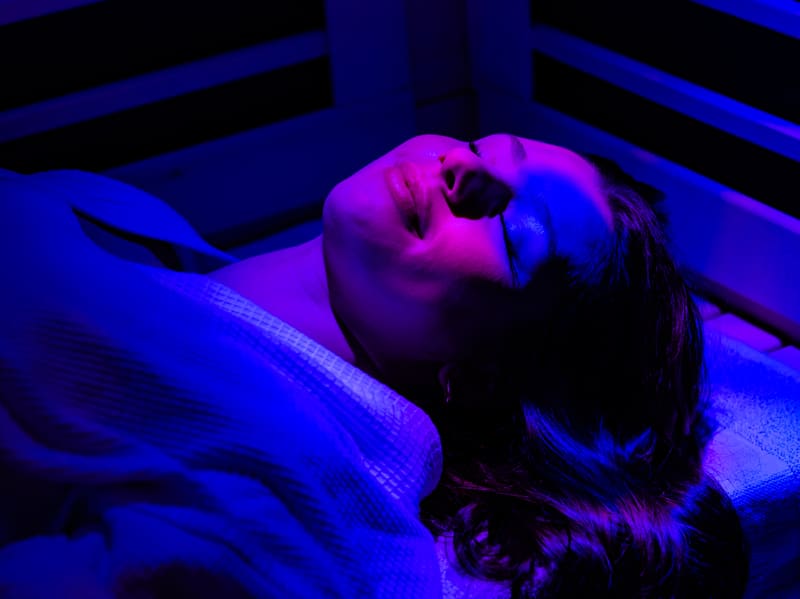 Enhance Your Personal Care
Let Your Body Rest & Replenish
Turn a skincare day into a full self-care session with the health and relaxation benefits of our infrared sauna. When you let the sauna do its work, your body will thank you, and you won't have to lift a finger.
Use your time in the sauna to catch up on reading, stretch out on a yoga mat, or unwind with Netflix and YouTube videos as your body naturally detoxifies in the elevated heat. With cold and dry towels to ensure your comfort, you'll feel calm and refreshed, ready to receive your facial or face the world. Take advantage of this amazing experience at The Skin Suite by scheduling your visit today!