Boardman's Expert, Local Facial Spa
Our custom facials come in 25- and 50-minute options, although some facials may take more time than others out of necessity. They can be a powerful, nourishing treat when your skin really needs it, or they may be part of a recommended plan to accomplish your skin goals. For example, we recommend our Cloud Facial for relaxation, while our Acne Boot Camp treatments are done every 2-3 weeks until skin revision goals are met. All facials include extractions if needed.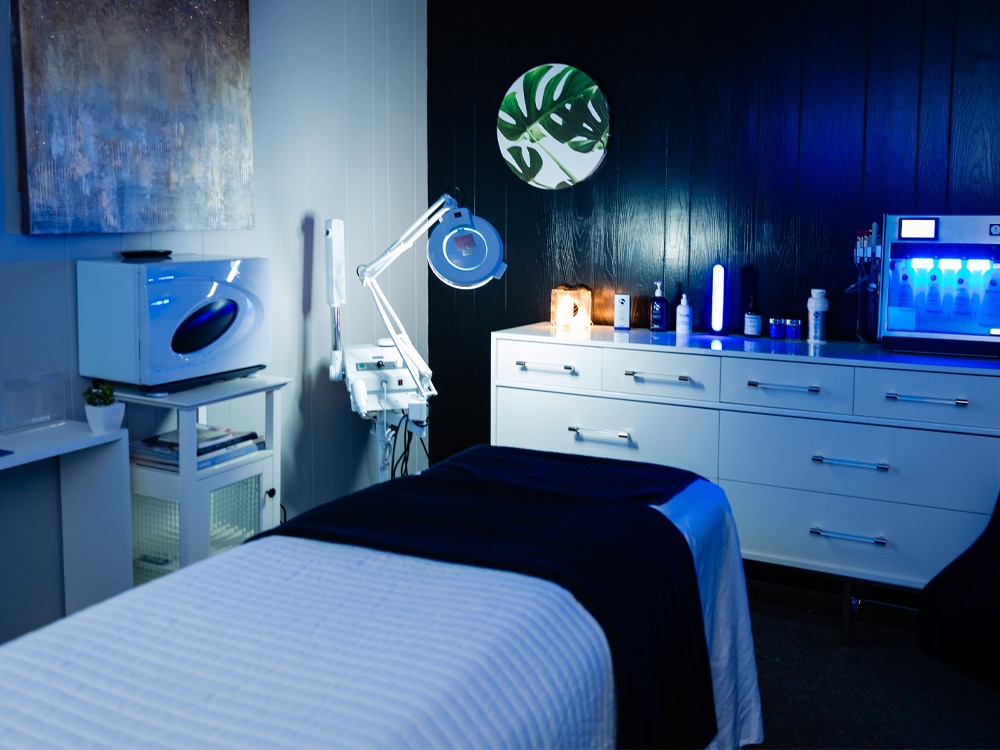 Elevate Your Skin Routine
All facials are completely customized to you and your needs, and we offer a variety of add-ons to suit your skin goals. Our holistic outlook ensures better results, as does our full range of spa service options. For example, microchanneling and HydraFacial can offer powerful results when combined with your Custom Facial. Your esthetician can help you determine if your skin is at an appropriate point for multiple therapies in a single session.
Relaxation is an integral part of skin healing because stress management plays a huge role in our overall health—including skin health. You'll experience the ultimate comfort within our memory foam treatment table and rolling massage pad tucked underneath (optional). In order to fully decompress and walk out on cloud nine, pair any facial with a sauna session beforehand. Your body will love the sauna benefits of detoxification and some you-time. Explore your options today.
Answers to Your Custom Facial Questions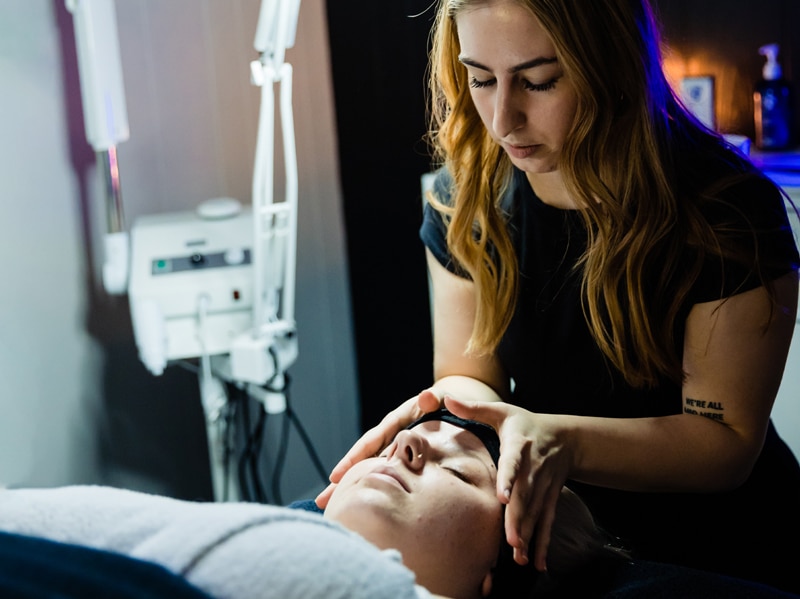 Take Better Care of Your Skin
Book Your Custom Facial Today
Your skin is your body's largest system, and it defends you against dirt and pathogens, regulates your temperature, and is a huge component of our natural appearance. Taking care of it means promoting better overall health and a healthier complexion. Don't leave your skin's condition up to chance—discover better skincare with advanced custom facials at The Skin Suite.
These tailored treatments will address your needs without compromising the integrity of your skin. As skin experts, our team knows what products and treatments will benefit your unique skin in specific ways, making it easier and more straightforward to accomplish your skin goals. Start your journey to better skin by selecting a facial of your choice and any add-ons you desire for a better day spa experience.