Boardman's Source for DMK Enzyme Therapy
The DMK Enzyme Therapy treatment is a hard-setting mask for the face and décolletage, containing living enzymes. These enzymes stimulate your body's own naturally occurring enzymes, encouraging and accelerating cellular processes (like oxygenation and collagen production). Enzyme therapy can benefit all skin and all skin types, but it is especially potent for treating signs of aging, acne, sun damage, pigmentation, scarring, eczema, psoriasis, and rosacea. Discover targeted benefits below.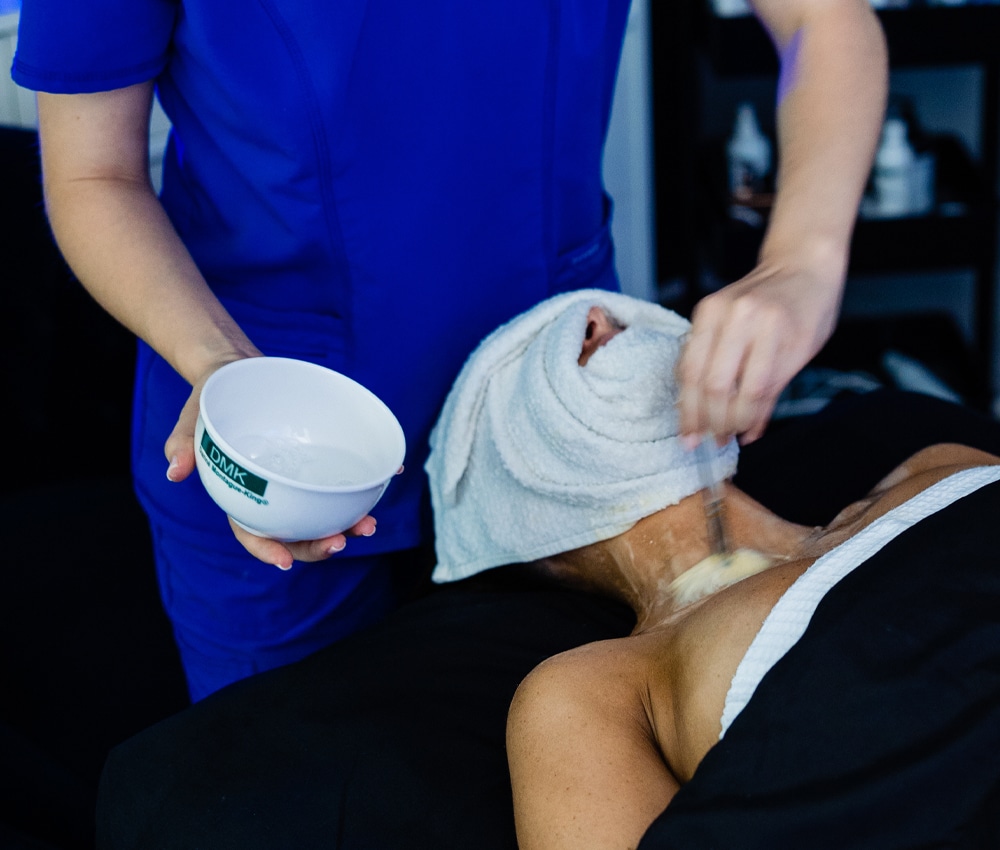 Discover the Benefits of DMK Enzyme Therapy
Enzyme therapy is the most efficient and comprehensive way to achieve true skin revision through lymphatic drainage and oxygen therapy. Guests should start at Level 1 and let our skin experts guide them through the process of gradually increasing treatment levels.
At every level, our DMK enzyme treatments consist of a double cleanse, exfoliation, a sebum soak and extractions if necessary, pore tonic, serum application, an enzyme application that sits for 45 minutes, enzyme removal, and any serums, hydrators, balms, or SPF as needed. You will be prescribed the proper home care to supplement and help maintain your results, and you should expect to book more than one enzyme to ensure your results in your revision journey.
Answers to Your DMK Enzyme Therapy Questions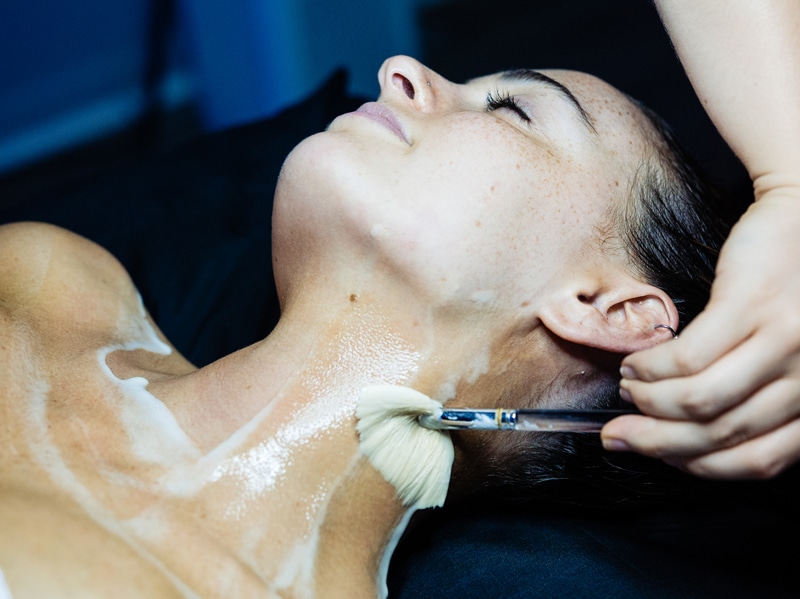 Natural Stimulate Cellular Processes
Enjoy a healthier appearance and smoother skin with DMK Enzyme Therapy. This treatment works by breaking down dead skin cell tissues, hydrating the cells, detoxifying and removing skin impurities, and lifting and tightening via collagen production.
This treatment is formulated to be the foundation of DMK Skin Revision treatments, enhancing your natural cellular function and working to provide long-lasting results. You'll even be able to feel it working as your capillaries dilate, bringing fresh nutrients and oxygen to your skin cells. At The Skin Suite, we're dedicated to signature treatments that offer holistic skin improvement—experience the scientifically backed difference today!