Expert Brazilian Waxing in Boardman, OH
For safety and care purposes, our Brazilian waxing services are intended only for guests with a vulva. If you would like to be ready before an event, we recommend getting 2-3 waxing sessions done in the months leading up to the event. These treatments are designed for thorough hair removal in tender areas, and our team is expertly trained to provide the best possible results for every guest.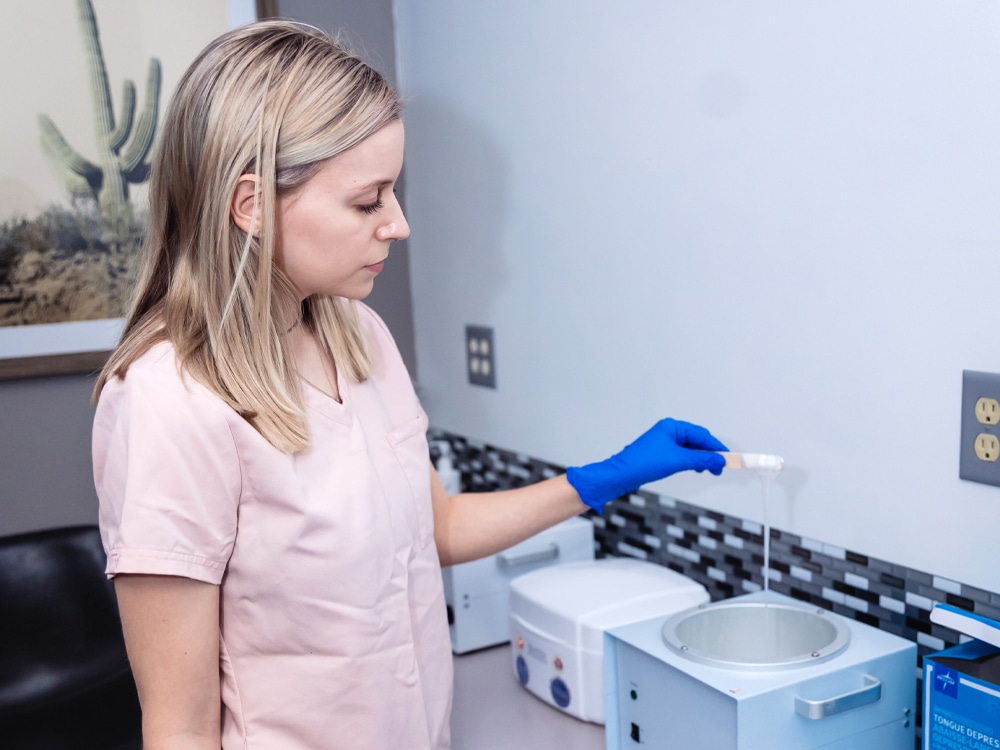 A Better Intimate Waxing Experience
Avoid the hassle of struggling with awkward angles, and stop stressing about razor burns, cuts, and skin tears. Let the waxing experts at The Skin Suite make intimate hair removal easy and straightforward. Our team has your comfort and the wellness of your skin in mind during every appointment, ensuring you see the best results possible.
You can also explore our other waxing services, including facial waxing and body waxing, for a simpler, more effective personal hygiene routine. With a full menu of waxing treatments, we make it easy to find the right options for you. Check out our booking platform to discover the best possible combination of add-ons to suit your needs.
Answers to Your Brazilian Waxing Questions
The best tip we can offer before getting a Brazilian wax is to let your hair grow out for at least 3 weeks or more. We also recommend wearing loose clothing to your appointment and soft, comfortable underwear.
Aftercare for Brazilian waxing should include the following:
Keep the area clean (this includes avoiding sweating and strenuous activity)
Avoid heat if possible (this includes hot showers, saunas, and hot tubs)
Moisturize with recommended products
Stick to a waxing routine for better long-term results
Yes, all of our waxing treatments are safe during pregnancy. Please feel free to reach out to our team with any questions, although we recommend speaking with your healthcare provider to address your concerns before you undergo any new treatments.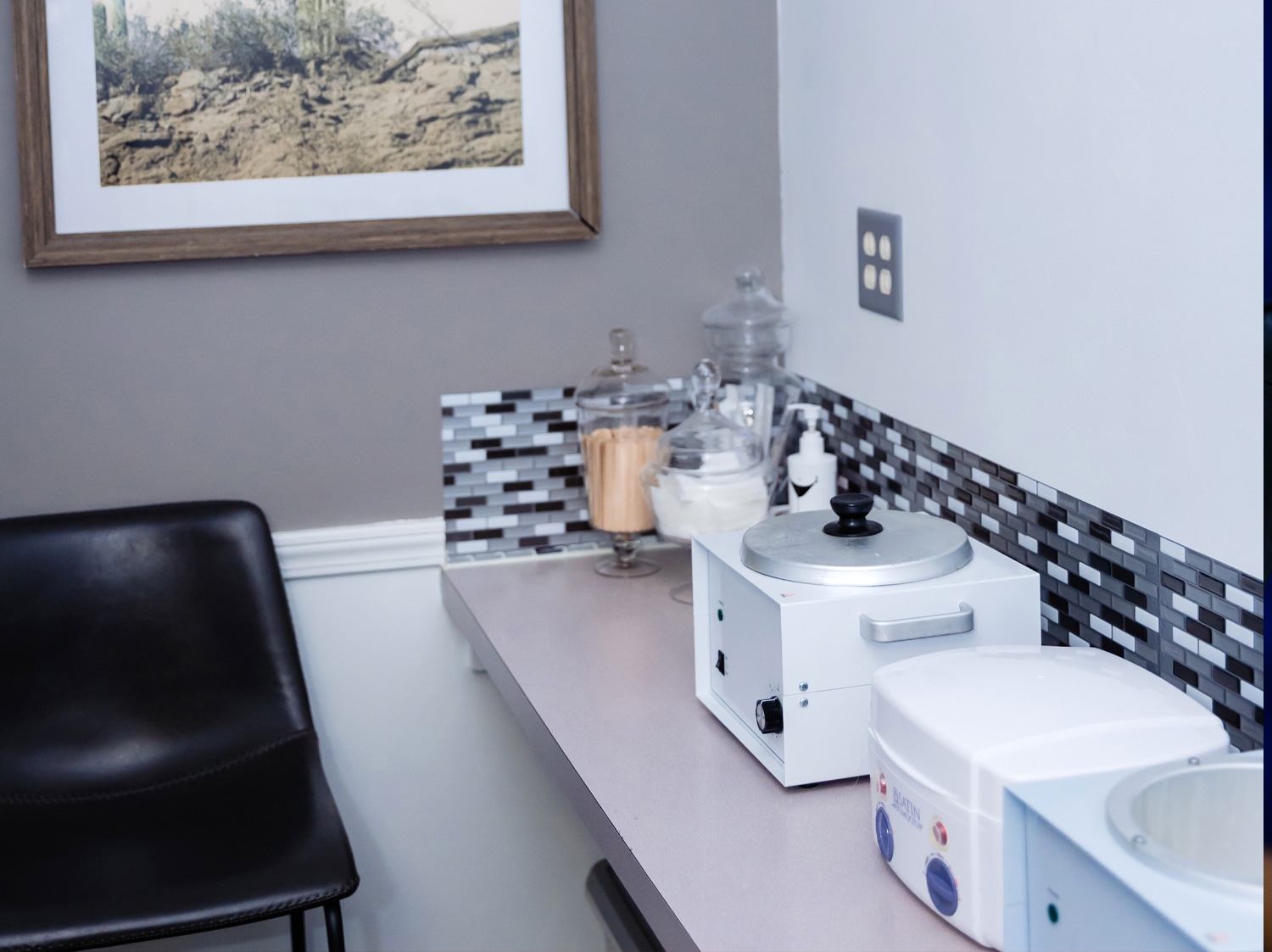 Turn Your Body to Professional Maintenance
At The Skin Suite, we offer our guests an elevated level of care and respect during every appointment. Any kind of hair removal can feel like an intimate process, but this is especially true of your bikini area. Whether it's your first visit or it's been a while since your last appointment, we'll make your visit as comfortable and simple as possible.
As skin experts, we're dedicated to your overall wellness, and we're proud to bring our expertise to the delicate matter of hair removal. Trust our highly qualified team to put their years of training and experience to your greatest advantage. Book your appointment today!